Medic Grow UV-IR Addon for Spectrum Y Wireless Spectrum X and Spectrum Y LED Grow Light
Medic Grow UV-IR Addon for Spectrum Y Wireless Spectrum X and Spectrum Y LED Grow Light
Continental US Order:
Discreet
Free Shipping, No Tax, 3-7 Days FedEX Delivery from US Warehouse
15-Day Return & Replacement
Description
Optional UV+IR Addon for Spectrum X / Y / Y Wireless LED Grow Light

UV+IR Addon Light Effect on Spectrum Y/ Y Wireless LED Grow Light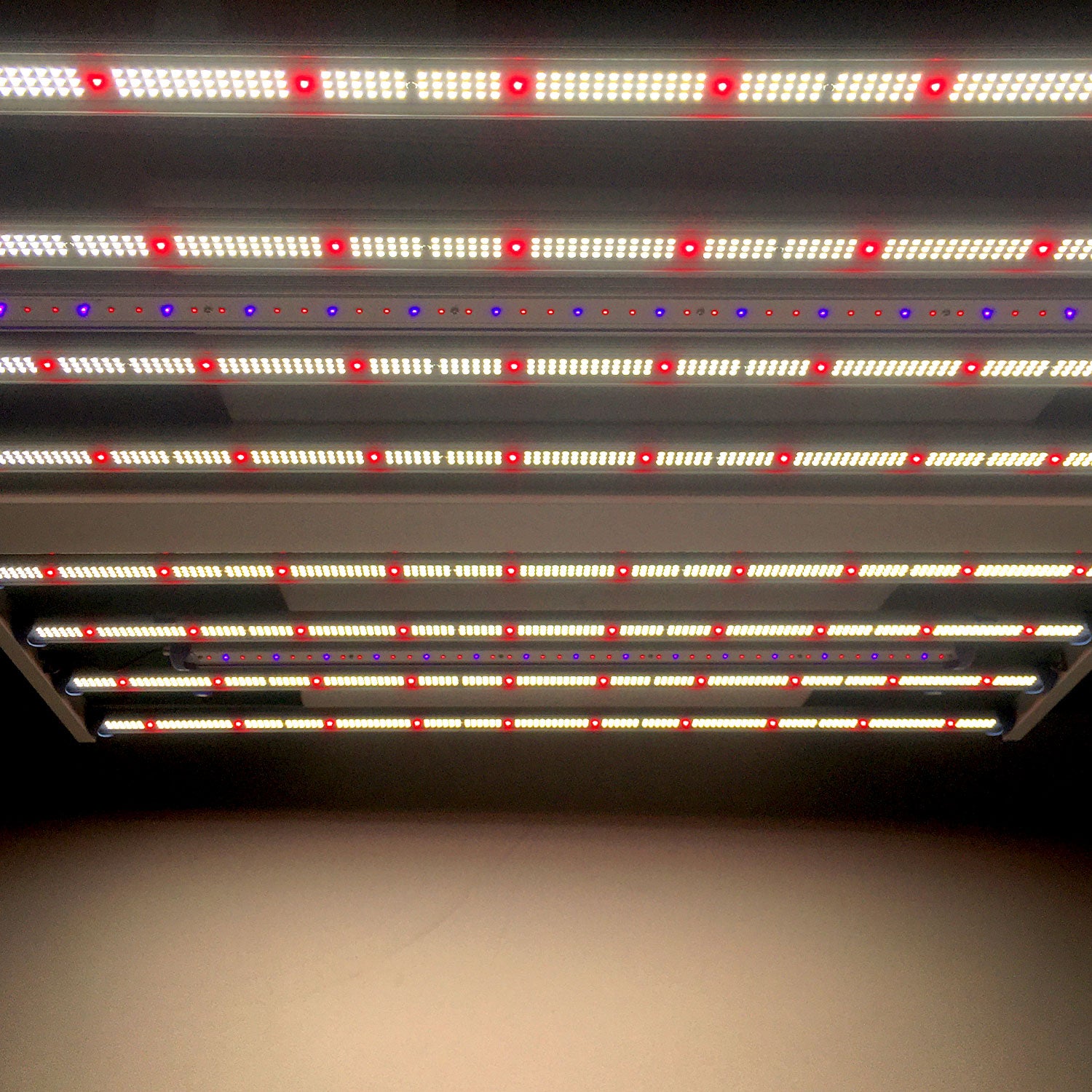 UV+IR Addon Light Effect on Spectrum X LED Grow Light
Specification
 Spectrum
UV & Far Red
Power
100 Watts 
Voltage
Dimensions

31.5'' x 7.62" x 1.19

800*193.6*30.3mm

Weight
1.05kg
Max Operating Temperature

95°F / 35°C

Life Span | Warranty

>50,000hours | 3 Year Warranty
Medic Grow Fold 8 LED Grow Light for Indoor Plants
Providing 4 x 4 ft for both vegetative and flower, our Fold 8 LED grow light for indoor plants supports all stages of plants' growing lifecycle, whether used in a tent for personal growers or chained together with up to 100 pcs fixtures in a large commercial operation.

This indoor plants grow light has the popular design of 8 lighting bars focused on distributing more light as even as possible across the plant canopy. Plus, this LED grow light offers V1 fully programmable spectrum to adapt to each phase of the plant cycle. High efficacy of 2.7 µmol/j and up to 720 wattage power consumption contribute to high efficiency growing operation.

The PPFD for this light is also quite impressive, 1208 µmol/s at 12" distance and 930 µmol/s at 24". That's enough to boost your plants' yield according to a 20-40 mole of light per day requirement. Besides that, it is dimmable from 100% to 40% so you may easily adjust the intensity of the light for the veg and flowering phases.

Our latest LED grow lights for indoor plants suit many kinds of growing operations. If you're looking for full-spectrum LED lights to use indoors or for commercial growing, this is one of the most cost-effective and efficient products on the market.
Features:
4X4 Coverage

Full Spectrum - from seed to harvest.

High PPF - 1944μmol/s

Daisy Chainable - up to 75 lights

Dimmable - OFF- 40%-60%-80%-100%

180°Foldable Easy Installation - plug & play

True 720w Power Consumption