Medic Grow Spectrum X LED Grow Light - 880 Watts, 110-277V, Spectrum Tunable, Daisy Chain, Timer, Dimming, UV+IR
Medic Grow Spectrum X LED Grow Light - 880 Watts, 110-277V, Spectrum Tunable, Daisy Chain, Timer, Dimming, UV+IR
Continental US Order:
Discreet
Free Shipping, No Tax, 3-7 Days FedEX Delivery from US Warehouse
15-Day Return & Replacement
Description
Spectrum X is one of the most advanced multi-bar LED grow light for indoor plants. It delivers powerful 2200 μmol/s PPF output in the 880 watt class and high-efficacy 2.8 μmol/J that helps you effectively optimize plant growth, enhances the quality and cuts operational costs. The body of the light is crafted from the strongest grade Aluminum alloy and engineered for maximum durability.

The integrated LED display shows the selected spectrum, actual wattage, PPF value and more! There are two turning knobs placed on top of the screen. Twisting left will set the lighting schedule to 6/12/14/ 16/18hrs per day, turning right will adjust the brightness at your desired level from 100% -30%.

Available with 2 easy detachable UV/IR LEDs panels, you can expect to have 4 tunable spectrum options: V1, V1+UV&IR, F1 and F1+UV&IR. V1 spectrum offers a balanced blue and red wavelength essential for the vegetative stage. F1 offers an appropriate amount of deep red which, stimulates extra photosynthesis for the blooming. When your plants approach the flowering stage, adding a few UV or IR LEDs would be very effective at promoting robust stem growth, proper node spacing, and more flowers.

The commercial growers can sync 50 pieces of spectrum Y lights with one Spectrum X and control them simultaneously. In other words, these 50 fixtures act as workstations and Spectrum X as a master. The growers only need to control the master to make the stations work together. No matter which spectrum, lighting level, or any light cycle you set on Spectrum X, the S pectrum Y lights  can complete the same work.  Click here to view Spectrum Y lights . 

Need an easy installation? No worries! Spectrum X along with its 50 followers are featured with balancing dampers. These are simple mechanisms that allow you to adjust fixtures to any angle you want. Say goodbye to the labor charges of installation. Now you can hang Spectrum X on your own or take a little help from a friend.

Our lights are designed by the growers, for the growers and the growers come first. Great thanks to several indoor growers for providing us access to their grow rooms for testing our state of the art Spectrum X, an innovation for the hydroponic growers across the world .
Spectrum X LED Grow Lights Features
8-bar configuration allows for application in indoor rooms, on vertical racks, over benches, and even in

grow 

tents.

High efficacy (2.8 μmol/J). PPF up to 2184 μmol/s.

The integrated LCD display showing all the parameters that matter to your growth.

Spectrum Tunable. Flexible to change spectrum from vegetative to bloom stage.

Veg & Bloom Button (Red Button)

One Spectrum X can control up to 50pcs of Spectrum Y lights.

Dimmable from 100% to 30%.

Easy Timing Settings.

Embedded dampers make installation much easier.

Two UV & IR bars. 
Sosen Driver
Default voltage of 110-277V, and 347-480V is customizable
Spectrum X And Spectrum Y LED Grow Light
Spectrum X LED Grow Light
 

White and Red Diodes
Spectrum X LED Grow Light Display and Two Knobs
Spectrum X LED Grow Light UV + IR Addon
Two UV & IR bars are removable, and they get the power through the sidebars of the light.
Full Spectrum
 PPFD Distribution
Dimension
Specifications
Model
Spectrum X 

Spectrum X+ 2x UV&IR Bars (100 Watt)

Spectrum
V1, F1, 

VS, FS

V1, F1, 

VS, FS

PPF(light output)
2184 μmol/s
2376 μmol/s
Wattage
780 Watt
880 Watt
Efficacy
2.8 μmol/J @277 AC
2.7μmol/J @277 AC
Coverage
5x5 Feet;
5x5 Feet;
Fixture & Dimensions
46.46'' x 44.88" x 2.76"
46.46'' x 44.88" x 2.76"
AC Input Voltage
Default: 110-277V AC, 50/60Hz
Customizable: 347-480V AC,50/60Hz
Max Operating Temperature
95°F / 35°C
95°F / 35°C
Mounting Height
≥ 12'' (30cm)Above Canopy
≥ 12'' (30cm)Above Canopy
Thermal Management
Passive
Passive
Dimming
0-10V
0-10V
Net Weight
14.5KG/PC 31.96lbs
15.9KG/PC 35.04lbs

Life Span

>50,000hours

Warranty

5-Year Warranty | 1-Year Warranty for UV-IR Aaddon
LED Grow Lights FAQ
1. What Payment do you accept?
We accept Credit Card, PayPal and bank transfers. For lights less than 10 pcs, we accept credit card, PayPal and for bulk orders over 10 lights, we accept bank transfers. Contact us if you are a commercial grower.
2. How Can I Use My Discount Code While Paying via Credit Card?
Add the item(s) to cart first, Input the code then apply. Click "Debit or Credit Card" Button  to start credit card payment. 
3. How much is the shipping cost and tax?
We provide Continental US local delivery free of charge and No tax.
4. How long does it take to arrive?
For Continental US local delivery, it takes around 3-7 days, door-to-door service free of charge.
For international shipment, it depends on the shipping company you choose, usually, if it goes by sea, will take around 30 days. 
5. Can I return my light if it is faulty?
Yes, you can, we offer 5-year warranty. If your light is faulty under this period, please contact us by sales@medicgrow.com
6. Are your LEDs full-spectrum?
Yes, all of our lights are full spectrum.
7.
 

How to intall/hang the light?

Please check the installation video we made: 


https://www.youtube.com/watch?v=jsGkxboI8LM&t=6s
8. Do the light comes with a lighting controller?

No, the controller needs to be purchased separately. You may contact us to order the lighting controller directly.
9. Can your lights be daisy-chained?
Yes, you can connect up to 75 pcs LEDs using a lighting controller for larger growth.
10. Can you send me a detailed specification of your lights?
Yes, we would like to, please email us at sales@medicgrow.com We will reply in 24 hours.
11.  Do you have any certifications for your lights? 

Yes, our lights are UL certified. 
12.  Can I have my LOGO printed on the body of the light/package?
Yes, but there is a MOQ request, please contact us at sales@medicgrow.com 
13. Can you make the light 1000 watt?
Yes, our product Ez-8  is a 1000W LED grow light. 
14. Can you offer me the best price?
The price online is the best price we can offer. You are welcome to join our referral program for a 5% discount if your friend/family buys from Medic Grow. 
15. Can you tell me the light distance and light intensity for all: 1)  seedling stage, 2) veg stage and 3) flowering stage?
It really depends on which species that you are planning to plant. Each of your plant's phases of growth would have different spectrum and light intensity needs. Generally speaking, we recommend an 18w fluorescent lamp hang around 6" for the seedling stage, our light at 30" for veg, and at 12" for the flowering stage. You can adjust the height of the light or by using the dimmer so that you can tune the photon intensity to fit in various growth stages.
Medic Grow Fold 8 LED Grow Light for Indoor Plants
Providing 4 x 4 ft for both vegetative and flower, our Fold 8 LED grow light for indoor plants supports all stages of plants' growing lifecycle, whether used in a tent for personal growers or chained together with up to 100 pcs fixtures in a large commercial operation.

This indoor plants grow light has the popular design of 8 lighting bars focused on distributing more light as even as possible across the plant canopy. Plus, this LED grow light offers V1 fully programmable spectrum to adapt to each phase of the plant cycle. High efficacy of 2.7 µmol/j and up to 720 wattage power consumption contribute to high efficiency growing operation.

The PPFD for this light is also quite impressive, 1208 µmol/s at 12" distance and 930 µmol/s at 24". That's enough to boost your plants' yield according to a 20-40 mole of light per day requirement. Besides that, it is dimmable from 100% to 40% so you may easily adjust the intensity of the light for the veg and flowering phases.

Our latest LED grow lights for indoor plants suit many kinds of growing operations. If you're looking for full-spectrum LED lights to use indoors or for commercial growing, this is one of the most cost-effective and efficient products on the market.
Features:
4X4 Coverage

Full Spectrum - from seed to harvest.

High PPF - 1944μmol/s

Daisy Chainable - up to 75 lights

Dimmable - OFF- 40%-60%-80%-100%

180°Foldable Easy Installation - plug & play

True 720w Power Consumption
Nice Light
I was surprised on how cool this light runs for a big light !
Well worth it
The Medic Grow Spectrum X LED light is a top-of-the-line lighting solution for indoor gardening. This grow light is designed to provide plants with the optimal spectrum of light for photosynthesis and growth, which is critical for achieving maximum yields and plant health.
One of the standout features of the Medic Grow Spectrum X LED light is its full-spectrum design. This light provides plants with a range of wavelengths, including blue, red, and white light, which helps to promote healthy growth and development throughout all stages of plant growth.
The Spectrum X LED light also features high-quality LED diodes, which provide a high level of energy efficiency and longevity. This means that the light will last for many years without needing to be replaced, which is a significant benefit for any indoor gardener.
Another great feature of the Spectrum X LED light is its adjustable output. This allows you to control the intensity of the light, which is particularly useful for different stages of plant growth. You can use this feature to provide your plants with the ideal level of light for their specific needs, which can help to optimize growth and yields.
Overall, the Medic Grow Spectrum X LED light is a top-performing grow light that is well-suited for indoor gardening. Its full-spectrum design, high-quality LED diodes, adjustable output and uv/ir make it an excellent choice for anyone looking to achieve maximum plant health and yields.
Medic grow spectrum x
This light is awesome just been a week and the girls love it medic grow has some of the best lights out here team medic grow 💯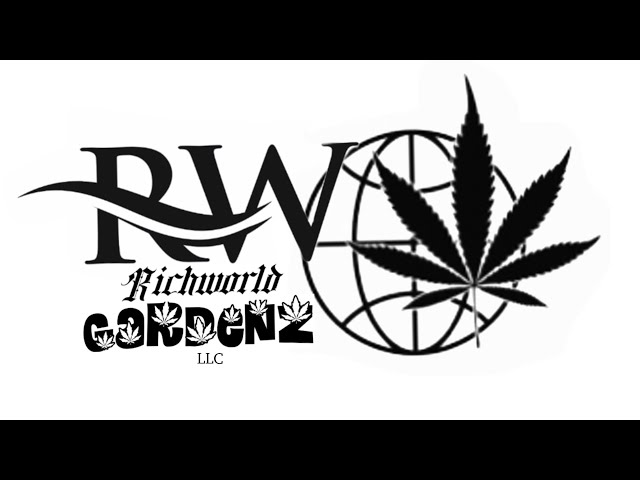 Amazingly powerful light
So far this light is amazing. I love all the features very easy to hang and VERY VERY POWERFUL running fully dimmed to 32% right now
Great light
How long do you recommend running the uv/ir bars
We recommend that the UV IR Bar runs at least 2 hours every day in flower stage